Fagor FI-80 Dishwasher Hire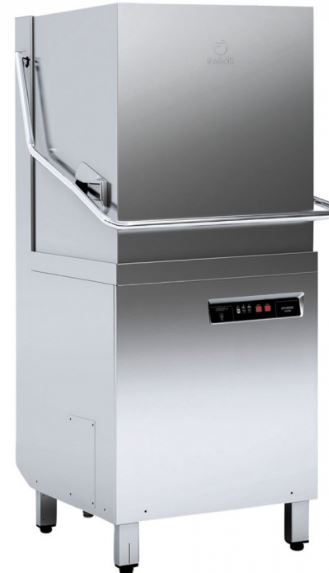 Fagor FI-80 Economic Glass And Dishwashers
On board dosing.
Hourly production: 800 dishes/h.
Adjustable wash cycle  0-120.
Wash pump for lower and upper systems, 590 W.
Tank with 4,5 kW heating element.
Built-in rinse water boiler (6 kW). Automatic rinse dispenser.
Thermostatically adjusted. (wash temperature: 60°C).
Safety thermostat.
Safety switch for hood opening. Adjustable legs.
Baskets equipment: 1 x CT-10, 1 x CP-16/18 and 8 cutlery
containers.
Power: 10.5 kW.
Dimensions: 675 x 675 x 1400 mm.